3860 Wailea Alanui Drive
Wailea, HI 96753
(808) 874-3059
The Shops at Wailea
3750 Wailea Ala Nui
Suite A17
Wailea, HI 96753
(808) 874-1181
Toll Free:
(800) 874-1181
or
(808) 563-0565
KiiGallery@Hawaii.RR.Com
Aloha!
Ki'i Galleries offer Hawaii's most comprehensive and finest collection of Fine Art Glass, Tahitian Pearl Jewelry and original Paintings and Prints.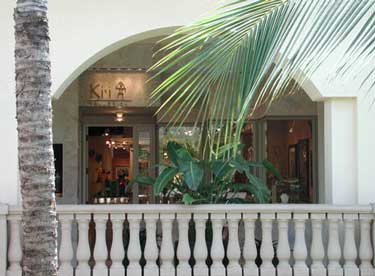 Hawaii is quite simply one of the most beautiful places on earth. This boundless beauty inspires the creative impulse on all who are touched by it. The ancient Hawaiians themselves were entirely devoted to artistic creativity through their carvings, hula, leis and dress. Even their functional daily artifacts were inspired by their environment.
And today artists the world over are drawn to our shores and inspired by the drama of the land, the power of the sea, the incomparable colors of the sky, the ocean, the coral reefs; moved to express the wonders of these islands and their profound effect on the human spirit, in all forms of art.
Enjoy our collection of art by the most esteemed American and European glassblowers.
| | |
| --- | --- |
| | |
| | Founded 20 years ago, Ki'i Galleries was born from a lifetime affection and dedication to fine art. Ki'i Galleries is owned and operated by John & Susan Sweitzer of Maui, Hawaii. Ki'i, which means image and petroglyph in Hawaiian, seemed a perfect name for an art gallery in Hawaii. |